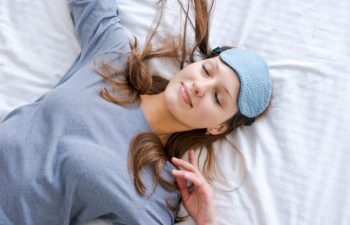 It's hard to find an adult who doesn't appreciate good sleep. Unfortunately, not everyone is able to get the quality or full night's sleep their body needs to function best. Sleep disorders such as sleep apnea are a common culprit.
Obstructive sleep apnea, or OSA, affects nearly 18 million people in the United States. It is marked by several pauses of breathing throughout the night and waking up gasping for air due to airway blockage. This common sleep condition is more than just an inconvenience. While sleep apnea occurs during the night, it can cause a broad range of disruptive symptoms that linger during the day. Without treatment, sleep apnea sufferers may live with daily fatigue and other symptoms, accepting poorer quality of life and higher risks to their health.
If you've been diagnosed with sleep apnea, here are five good reasons to seek treatment sooner rather than later:
1. Improved Energy
If you have OSA, your body is deprived of deep cycles of sleep needed to rejuvenate your brain and body. This can lead to daytime fatigue, brain fog and poor concentration that can impact your work and social life.
2. Quiet Your Snoring
Do you have a bed partner that complains about your loud snoring? Sleep apnea is commonly associated with chronic snoring due to the throat vibrations of airway resistance.
3. Improve Your Metabolism
Did you know sleep disorders like OSA can impact your metabolism? It is called metabolic syndrome and it has been linked to OSA. Not only are you more likely to have OSA if you are overweight, it can be harder to lose weight if you are not getting treatment for your sleep apnea.
4. Reduce Your Risk for Serious Health Conditions
Untreated OSA is linked to serious health issues. Strokes, heart disease, heart failure, diabetes, depression and many other health issues are associated with this sleep condition. Treatment can reduce your risk and improve your overall health.
5. Protect Your Smile and Jaw
Sleep bruxism (nocturnal teeth grinding/clenching) has also been associated with sleep apnea. This can lead to premature wear of your teeth or painful jaw (TMJ) symptoms that affect your ability to eat comfortably.
Dr. Julie Zweig is a dual-board certified in Sleep Medicine & ENT, and is one of the only ENT's in the south to offer unique, integrative and holistic approaches to ENT and sleep disorders. If you are concerned that you or your bed partner is suffering from untreated sleep apnea, please call our clinic today to book your appointment.