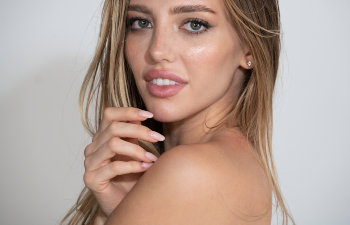 It is hard to find an adult who doesn't want to turn back the hands of time when it comes to their facial appearance. While everyone ages differently, wrinkles and fine lines are inevitable. Fortunately, you don't have to go under the knife to regain your youthful complexion. Botox is a top choice when rejuvenating the aging face. In fact, according to the American Society of Plastic Surgeons, Botox was the most popular minimally invasive cosmetic procedure in the United States in 2021, with over 4.4 million procedures performed.
How Does Botox Work?
Botox, or botulinum toxin, is a neurotoxin produced by the bacterium Clostridium botulinum. When used in small, controlled doses by a trained medical professional, it can be used to temporarily paralyze or weaken muscles. The office of Julie Zweig MD is proud to offer Botox and other aesthetic treatments in our office for your safety and convenience.
Botox works by blocking the release of acetylcholine, a neurotransmitter that signals muscle contraction. By blocking this signal, Botox prevents the targeted muscles from contracting, which can lead to a reduction in wrinkles and other cosmetic effects. It's effects are not permanent. Most results from Botox injections to reverse facial aging last about 3-4 months. It is an easy, quick and non-invasive alternative to plastic surgery.
What Can Botox Address on My Aging Face?
Botox is primarily used to address facial aging concerns related to wrinkles and fine lines caused by repeated muscle contractions over time. It is not best for treating sagging skin or areas with lost volume, as facial fillers are more ideal for these types of aging concerns. Instead,
Botox is most commonly used to treat the following areas of concern:
Forehead lines: Botox can be injected into the forehead muscles to reduce the appearance of horizontal lines and wrinkles that form across the forehead when we raise our eyebrows or make other facial expressions.
Frown lines: Also known as "11" lines, these are vertical wrinkles that form between the eyebrows when we frown. Botox can be used to relax the muscles that cause these wrinkles.
Crow's feet: These are the fine lines that form around the eyes when we smile or squint. Botox can be used to reduce the appearance of these wrinkles by relaxing the muscles around the eyes.
Bunny lines: These are the horizontal wrinkles that form on the bridge of the nose when we scrunch our nose. Botox can be used to relax the muscles that cause these wrinkles.
Overall, Botox is most effective at treating dynamic wrinkles, which are caused by repeated muscle contractions, rather than static wrinkles, which are caused by the loss of collagen and elastin in the skin over time.
Sleep Better and Relax Your Wrinkles
If you want to look younger or enhance your best facial features, come see us at Julie Zweig, MD Integrative Sleep & ENT. Not only do we offer some of the most proven treatments for sleep apnea and other sleep disorders, but we also have non-surgical aesthetic treatments available at our facility in Alpharetta, GA.